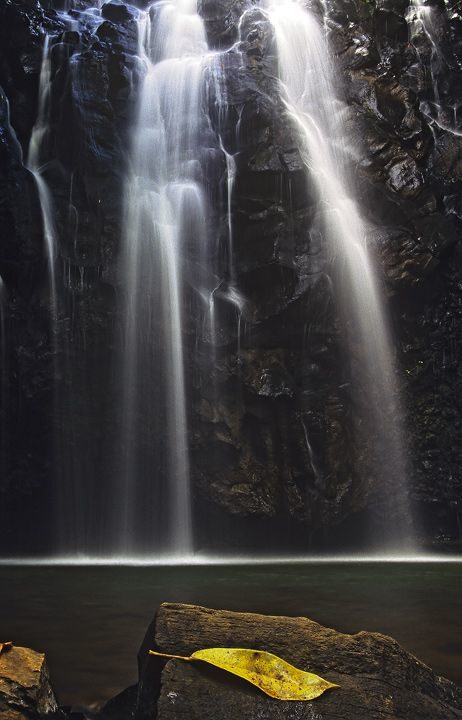 Budget Car Rental Cairns Advice
When you go to Australia, you will be hit with the inevitable 'must-see' attractions of Australia. We know about Sydney and the famed Opera House. We know about Uluru. We know about world class beaches and we all know about Cairns. With an abundance of nature that includes world heritage listed giants the Great Barrier Reef and Daintree Rainforest, there is not a lot not to love about Cairns.
One of the biggest things that will make or break your Cairns trip is your mode of transport. Given that all the key attractions are outside of Cairns you will be stuck with the choice of going with a generic tour or searching for a hire car Cairns package that may be on offer.
Most visitors who visit Cairns may be lured in by the apparent comfort and convenience of paying for a standard tour where you will be forced to hop on a bus and be led around to key attractions. However, to truly experience Cairns with style and much more convenience is to look out for hire car Cairns offers around and rent your own car.
It may seem like a stretch to hire your own car but it will make a world of difference. Besides, what's cooler than telling your friends how you rode around Australia in your own car and had the great Australian adventure you always wanted.
To get you started with some ideas for your Cairns roadtrip, here are a few itineraries you may want to consider:
Visit a World Heritage Listed Natural Attraction
This is it. This is the one trip that will have you deep in nature and give you the feeling of being on an adventure in the land down under. You've sored your hire car. Or maybe you caught a 4wd car hire Cairns deal you just couldn't resist. Now you are ready to head to the world famous Daintree Rainforest. Situated about an hour north of Cairns lies this dense Tropical North Queensland highlight which you cannot miss. As a bonus, you will also get a chance to marvel at the stunning stretch of coastline between Cairns and Port Douglas. To get to Daintree you will need to go past Port Douglas but it will be well worth the wait. Very few times does life grant you the opportunity to see what its like when the rainforest and reef come together but hopefully your budget car rental Cairns plan is unfolding smoothly and you have your own vehicle.
Imagine the delight you will feel when you ride your giant 4wd through a rainforest and finally end up onto a spectacular open beach. You can get to Daintree by using a regular car but to get the most out of your Daintree experience, its best to have a 4wd as the area is filled with 80km of vast nature for you to explore.
Get down and dirty by crossing Bloomfield track
The real reward of having a 4wd is that you will be able to cross Bloomfield track which goes from Cape Tribulation, onward to Wujal Wujal and finally to Cooktown. Daintree marks the beginning of Cape Tribulation and in order to get onto the track you will need a 4wd as the path can be a little bit bumpy. However, if you happen to brave the trip, you will become one of the few to have crossed this bumpy path which takes you across creeks and onto some of the most isolated beaches in the Country. You will also get an intimate look at some of Australia's best flora and fauna, wildlife and history.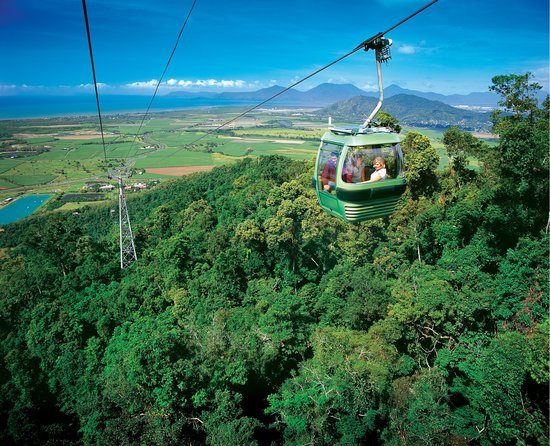 There was a time when you would mention the word "Cairns" to a world traveler and he'd furrow his brows and ask "Where?" Today, Cairns is amongst the world's top nature highlights and headlines as one of Australia's must see places. With close access to world class nature gems such as the Daintree rainforest and the Great Barrier Reef, there is a lot of exploring this humid Tropical North Queensland city has to offer you.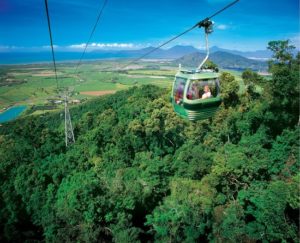 Even though the city centre can be quite bland compared to Sydney and Melbourne, there is a wide range of hidden treasures in the surrounding areas. This is why when you go about planning your itinerary, you will most likely run into a huge variety of tour companies offering to take you around to all the surrounding nature. Unfortunately, when tourists choose this path, they are met with inflexible schedules, dreary buses, and big groups of tourists. The biggest downfall of taking a tour is you are simply not in charge of where to go, what you'll do when you get there and how much time you want to spend at a certain place.
A good solution would be to ditch the tour idea and look for some Cairns car hire deals. With a hire car, you will be able to write your own itinerary and also explore some of the lesser known treasures on your own clock. A good place to start is to check out the local newspaper or ask around for Cairns car hire adverts and see what deals are on offer. \
Armed with your own mode of transport, you will now have the flexibility to go visit the surrounding attractions at your own pace and with so many budget car rental cairns deals floating about, you might even save some money.
Here are a couple of ideas to get you started after you arrange a car rental in Cairns:
Take the great Australian road trip by driving to Port Douglas
Located about 70km north of Cairns sits the fabulous resort town of Port Douglas. This coastal city is well known as being the gateway to get to the Great Barrier Reef. It's also strategically placed a little over an hour by car from Cairns. Now that you have your own set of wheels, get excited to experience one of the most scenic drives in all of Australia as you ride the northern Queensland coastline.
This route is also one of the favorites amongst Queenslanders. You will truly get a feel of just how beautiful Australia's nature is as you will be seeing one of its most stunning coastlines. Be careful as you are driving as the beautiful views you will see constantly out the window can often be very distracting. You will be teased at every turn to look out the window instead of focusing on the road ahead. Yes, Australia's coastline is gorgeous but please drive safely.
Go see some Kangaroos
Okay, let's be honest. Everyone who comes to Australia wants to see a kangaroo. It turns out in Cairns, you will be able to see Australia's national animal and no we are not talking about a zoo. Nearby, about an hour outside of Cairns sits Mareeba Golf club or unofficially, the home of many kangaroos. While the golf club does in fact function as a regular golf club, it is known as a popular spot to visit the jumping creatures. Since this is not a regular destination on group tours, you will need to arrange a car rental in Cairns to get out there.
Cairns is a Natural Wonder so Drive Up North and See the Sights
Cairns was once a sleep city unknown to the rest of the world. Today, it sits at the pinnacle of Australia's growing tourism industry and a launching pad to some of the very best natural adventures Tropical Northern Queensland has to offer including the Great Barrier Reef and Daintree Rainforest.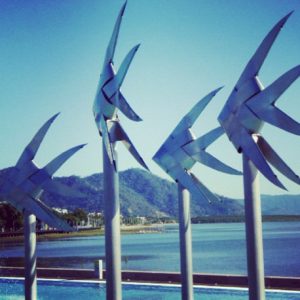 While the city of Cairns doesn't offer much compared to other cities down under, there are a lot of fantastic attractions in the surrounding areas. To see these attractions, most tourists make the mistake of signing up for one of the many tours on offer only to be disappointed when they are met with inflexible schedules, big hordes of tourists and an unremarkable experience where they don't get control of how they want the itinerary to go.
A fantastic way to get the most out of your Queensland adventure is to forget the tours and do your own by arranging a hire car Cairns plan. Not only will you have the flexibility to go where you want and when you want, you will have the final say in how much time you want to spend swimming at the waterfalls before you decide it's time to go. With the range of budget car rental Cairns has, it'd be silly to not at least look into it.
Here are a bunch of different reasons to entice you into getting a hire car Cairns plan and going on your on adventure:
See the glory of the great Australian coastline by driving up to Port Douglas
Port Douglas is a town which is situated on the Coral Sea further up north in Tropical Queensland. It's known for being one of the most upmarket resort towns in Australia as well as the jumping point to the Great Barrier Reef. What most don't tell you about is the 70 km of scenic driving that can be had between Cairns and Port Douglas.
A favourite amongst locals, this gorgeous route which takes a little over an hour to complete will allow you to see one of Australia's most beautiful coastlines. After sorting out your car rental in Cairns you will have the means to enjoy one of the most memorable road trips that can be had in Australia. A word of warning to those that do it; the drive is extraordinarily beautiful and you will be tempted to glare out your window at the ocean the entire time so please drive safely by keeping your eyes on the road.
Go Swimming and Camping in Lake Tinaroo
Armed with your hire car in Cairns, you can now discover one of Tropical North Queensland's hidden treasures by driving south and hitting up Lake Tinaroo. The drive takes about an hour from the city center and will take you up and in between two mountain regions where the lake is situated.
The altitude may seem a bit strange but since you'll be a bit higher up, you will be rewarded with a more temperate climate which is comfortable all year round and provides a refreshing escape from the usual hot and humid Cairns.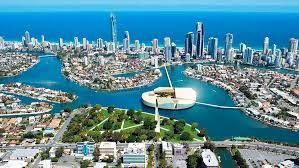 4wd Hire Cairns & Ute Hire Cairns Leads You to the BEST Aventures
One of the highlights on the tourist trail when visiting Australia is a trip up to Cairns. With an abundance of natural attractions that begins with the world famous Great Barrier Reef and ends with the world heritage listed Daintree Rainforest, Cairns and its surrounding areas boasts some of the best the land down under has on offer.
Transport is the only main issue as you will need to arrange a car to get around by yourself but finding a car rental Cairns deal should not be an issue. Sure, there is the convenient option of paying for a tour company only to get onboard a bus filled with other strangers but that wouldn't be much fun. Given the fact that car rental Cairns offers can easily be organised plus the added advantage of being able to explore the surrounding areas on your own terms, getting a car rental is really a no brainer.
Although Cairns is the commercial hub and the city where tourists congregate, most of the key attractions are actually situated in the surrounding areas which makes it a little challenging to get around unless you have access to a car.
Here are a few of the main attractions you will want to check out by yourself when you get your own vehicle:
Drive to one of the most amazing natural wonders of Australia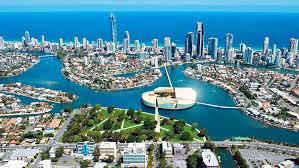 It is a tiny bit of a roadtrip but the drive from Cairns up to the natural wonder of Daintree Rainforest is one of the best itineraries you can do in all of Australia. Daintree is located about an hours' drive from Cairns and along the way, you will experience the stunning coastline of North Queensland as you will have to drive the ocean road past Port Douglas. The Daintree is unique in that it is one of the few places in the world where the reef and rainforest meet head to head.
It is truly an amazing experience to be able to step out from a dense rainforest and onto a stunning open beach. A good option is to get a 4wd hire Cairns plan so you can openly explore the wide range of activities spread across the 80km stretch from Wonga Beach and into Daintree village.
Test out your 4wd or Ute on the Bloomfield track
An advantage of having the 4wd is you will have access to the Bloomfield track which takes you from Cape Tribulation to Wujal Wujal and Cooktown. Cape Tribulation begins where Daintree ends about 35km north of the Daintree River Ferry. The track is only accessible with a 4wd so if you will need to arrange either a 4wd or ute hire Cairns plan.
Once there, you will be rewarded with one of the most hands-on, adventurous and scenic experiences. The drive itself is a little bumpy so go slow and take your time to enjoy the stunning views of Australian nature in its rawest form as you go on your outback trip across creek crossings, isolated beaches, wild and bizarre flora and fauna, unexpected wildlife and history.
Some of the highlights that await you include:
Emmagen Creek
Cowie beach – a secluded beach that offers panoramic views, an unknown coral reef and red mangroves
Wujal Wujal Falls
Bana Yirriji Arts Centre – Unbuckle yourself from your ute and see how nature and art come together at this centre which celebrates rainforest art made by local indigenous artists
See art in action at the provocative murals on the walls of the Wujal sports centre
The stunning drive up to Cooktown
Hire a Car in Cairns and See it All
Situated in the tropical are of Northern Queensland in Australia, Cairns represents the jumping point to a host of wonderful natural attractions in the area including Daintree forest, the infamous Great Barrier Reef, and Cape Tribulation. The city of Cairns is more modern than one would think given its reputation as Australia's premier nature destination and receives a staggering number of tourists throughout the year. Cairns is enveloped by gorgeous rainforests and some of the most stunning natural attractions down under. As long as lock in a car hire Cairns deal, you will have the freedom to explore them all like a local.
Upon arrival, most tourists will usually book a guided tour and hop on a tour bus to visit the surrounding attractions. While this may be a convenient option, there is nothing quite like getting a car hire Cairns plan and taking charge of your own journey.
With so many options of budget car hire Cairns deals on offer, it would almost be silly to waste away money on a generic tour where you will be pulled along in big groups as though you're back in school on an excursion.
Here are a few places that you could easily check out after you sort out your car rental in Cairns:
See Kangaroos in Mareeba on the Golf Course
When you first visit Australia, popular media may have given you the idea that Kangaroos are abundant and only hop against the backdrop of Outback Australia. While this may be true in some areas, in Cairns one of the best ways to spot Kangaroos is to head out to the golf courses at Mareeba golf club. Mareeba boasts sunshine around 300 days of the year and is an incredibly attractive place to visit, but to get there you will need to arrange a car hire in Cairns. The drive will take approximately an hour but it isn't a pleasant drive along National Route 1.
Drive one of the most scenic routes in Australia from Cairns to Port Douglas
One of the best experiences that locals absolutely love is to take the scenic drive up to Port Douglas. The route takes you along the gorgeous coastline of North Queensland where you will get an intimate glimpse of beautiful overlooks, cafes and a handful of Australia's world class beaches. The trip takes about an hour in total but due to the sheer beauty and the amount of time you will spend trying to glare out the side window, the sixty minutes will fly by. The only challenging part of this scenic route will be trying to keep your eyes on the road as you will be tempted at every corner to peer out at the coastline.
Drive South to the Josephine Falls
Situated just an hour south of Cairns lies one of the most beautiful waterfalls and swimming hole in Tropical North Queensland. Experience the feeling of driving into crystal clear waters or rest and relax on the soft sandy beach while you drink in the views of the overhead rainforest canopy which rises above in the background.
Josephine waterfalls is located around 85km from the city centre of Cairns. The drive itself takes a little over an hour but you will be rewarded with a beautiful surrounding scenery along the way. You will also pass through a small country town called Mirriwinni to get a glimpse of what small town life is like in Australia and see Mount Bartle Frere, the highest mountain in Queensland.
In addition to the waterfalls itself, there is a gorgeous 700 metre rainforest walk which you have to get through before arriving at the waterfalls.