Backlinks & Google Review Exchange Between Car Hire Companies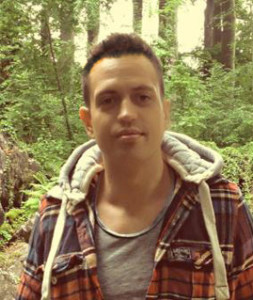 Hi guys,
Sam here from All Day Car Rentals, thanks for visiting our site.
As you know we are keen to get small operator car hire companies, just like you, to help each other. You want more customers, we want more customers.
If smaller car hire companies work together, they stand a chance to beat the big guns.
If we work together we'll get more customers and have that fighting chance against those big brands that have swooped in to steal our business due to their larger budgets.
If you've been struggling online or losing customers this project is perfect for you.
The only way to compete is to have a solid online presence.
But guess what, Google has changed the rules and are making things more complicated.
Now in order to appear on Page 1 you need:
Backlinks from related sites.
Positive Google reviews.
Directory citations.
The big problem of their recent update is that now, not only do you need backlinks, but you also need backlinks from relevant websites: sites like your own.
The ugly reality of Google Reviews is also this: as you know, most customers only leave reviews when they've had a bad experience. It's harder to get glowing reviews.
But here is the solution.
Put a link on your website to our website. We'll give you a link in return.
Give us three positive Google Reviews. We'll give you three as well.
We will be keeping a list of all companies that join this project. Once you link to us and review us, not only do you get links and reviews back, but you also get a list of the other car rental companies presently joining us in this project.
Our target is a humble fifty companies across Australia.
In terms of backlinks fifty links from other car hire websites is solid. A few reviews from each one gives you a potential 100 to 150 positive Google reviews.
HOW TO PARTICIPATE
You can contact me, using the contact form below. Let us know you want to take part.
Follow these steps, its easy or let your webmaster do the work for you.
STEP 1 – Backlinks
Put a link on your site to one of these pages:
http://alldaycarrentals.com.au/
http://alldaycarrentals.com.au/index.php/cairns-car-hire/
http://alldaycarrentals.com.au/index.php/cairns-car-rental/
Note, if you link to two of these pages you'll get two backlinks back. In terms of Google's new algorithm this is very good. Use our brand 'All Day Car Rentals' as the anchor.
STEP 2 – Google Reviews
Google search 'All Day Car Rentals Cairns'
Our Google Business page will appear on the right.
Click 'write a review' (you must be logged into your Google account)
Rate five stars, add a good review.
Let me know what you've done and once confirmed I'll send you a list from all the other car hire companies taking part. You then review them, link to them as well, and keep exchanging with the other operators.
P.S, if you like this website and wouldn't mind one like this yourself contact me.
Strength in numbers,
Sam Robinson